In favour of ecotourism Provence
Treat yourself to an ecotourism experience in Provence. A charming and eco-responsible hotel celebrating authenticity and conviviality, Le Mas des Romarins has logically put in place several actions aimed at optimising sustainable development and the preservation of natural resources.
Here are some examples of environmental initiatives that guarantee you an authentic and ecological stay in a cocoon room in Gordes in the Vaucluse, in the heart of the Luberon.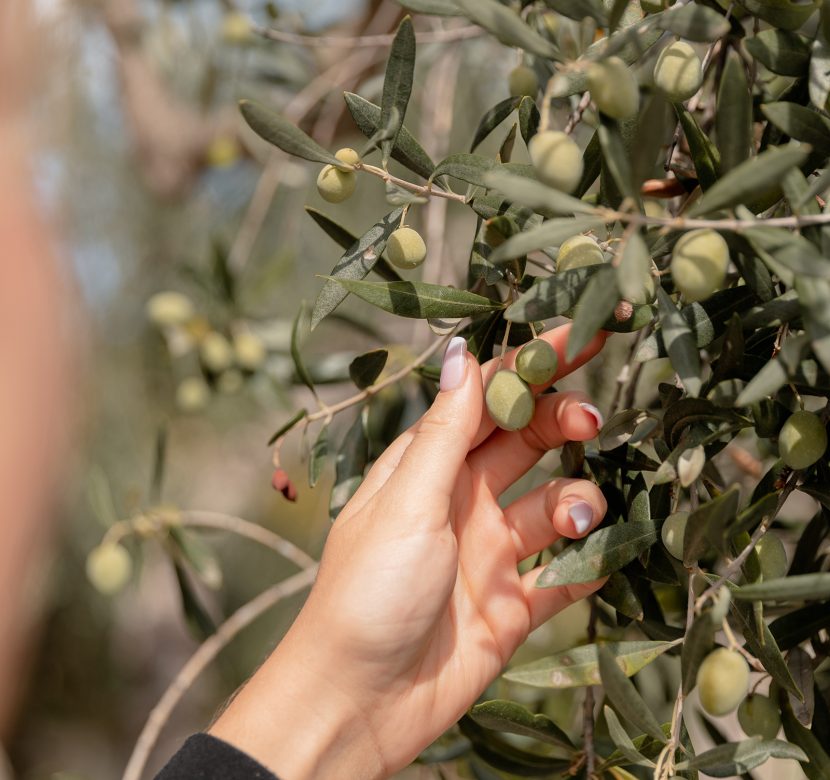 1- Procurement, Energy Management and Saving Initiatives
We ensure energy control of all hotel operations by investing in class A efficiency equipment and we raise awareness of energy saving among our staff by developing the following initiatives and actions: Low energy lighting in all hotel facilities, guest information system to turn off air conditioning/heating in rooms when not present, replacement and maintenance of air conditioning systems, timers to control outdoor lighting, TV with low energy screen, heating/cooling of pool water by means of a heat pump, automated system of laundry and pool products.
2- Water management
The Mas des Romarins, which promotes ecotourism in Provence, incorporates water-saving devices in its hotel that reduce water consumption, both in the taps and in the toilet cisterns. The gardens are equipped with a drip irrigation system.
3- Waste management
Mas des Romarins minimises waste production in all its areas, recycling glass and plastic containers. It also composts the vast majority of its organic waste.
4- Use of chemicals
Mas des Romarins uses biodegradable chemicals and safely disposes of hazardous waste. The use of a steam cleaner for the entire establishment considerably limits the impact of even environmentally friendly chemicals within the establishment.
5_ Promotion of responsible tourism
The Mas des Romarins promotes and enhances the economic and social benefits of the community and its businesses to its clientele with the support of Luberon Mont de Vaucluse.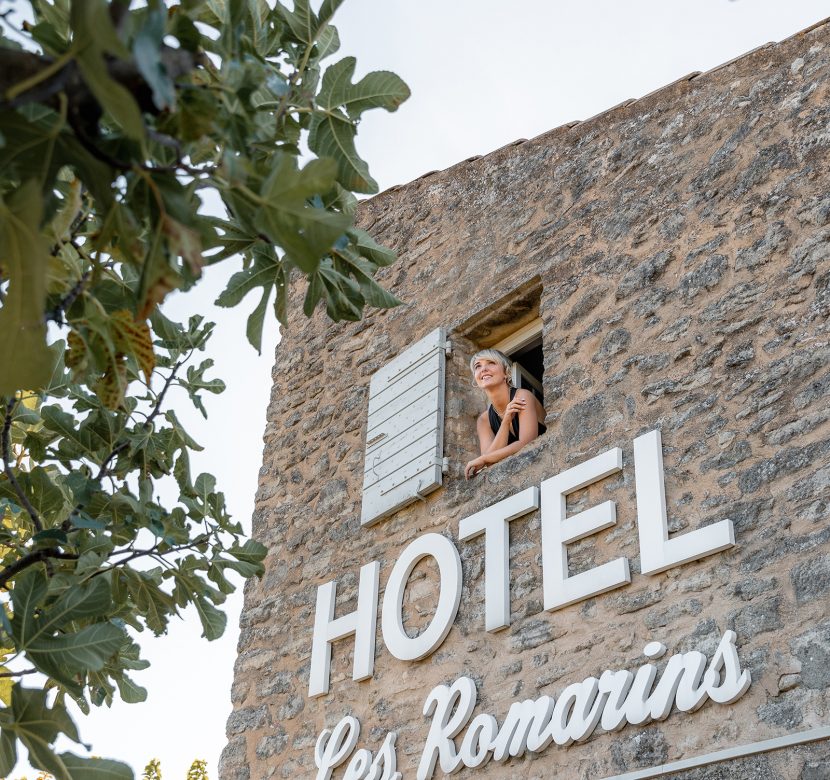 6_ Purchasing
Mas des Romarins favours the purchase of local products over imports or external suppliers, and collaborates with official bodies to promote local traditions.
7_ Employment
Mas des Romarins recognises the importance of hiring staff in the local area of its hotels rather than looking outside the community.
8_ Donations and charities
The Mas des romarins is sensitive to the needs of charities, schools, hospitals and groups in our community and collaborates by providing financial or in-kind support to many of these institutions.
9_ Our objectives :
Reduction of solid waste, with the acquisition of bulk products. Continue to reduce the consumption of drinking water, train and qualify the hotel staff through courses on environmental preservation.
This is why it is involved in :
The development of information and dissemination campaigns on environmental issues.
Environmental training and awareness-raising for staff.
The design and execution of environmental management actions and its environment.
Supervision and control of the outcome of the actions implemented.
Compliance with the hotel's environmental management policies and current legislation.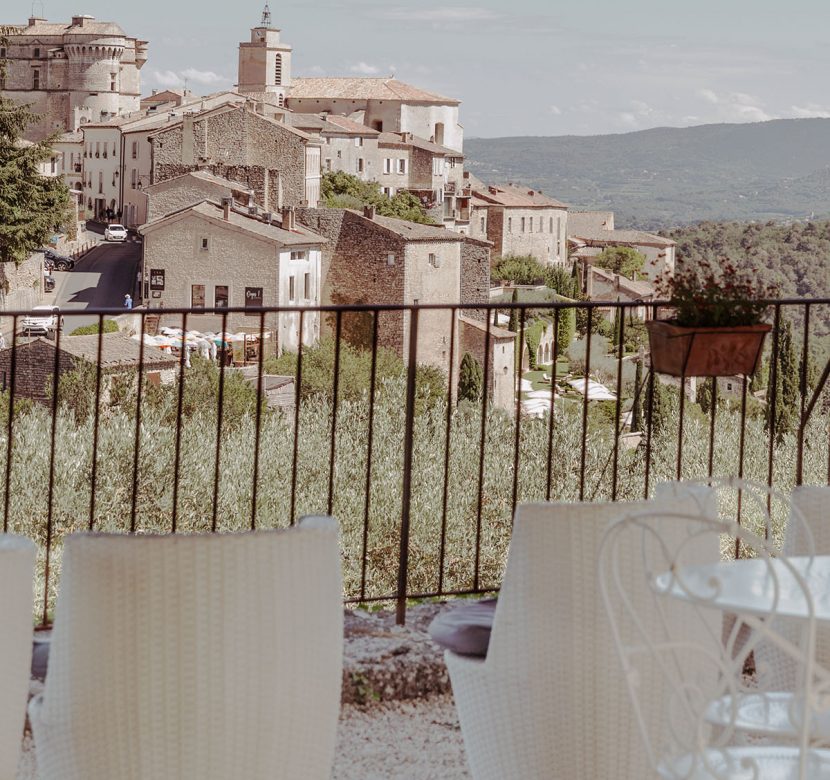 Our natural area of the Luberon is dear to us. Our terraced garden, bordered by natural stone and typical of Gordes, is a real treasure trove of plants and architecture, and immerses you in the heart of nature. We therefore make it a point of honour to preserve this green landscape.
The ancillary facilities are all demountable. Their impact on the site is limited.
The planting of local plant species contributes to the integration of the landscape in a natural park.
The estate's swimming pool is fully controlled: an automatic system allows for the efficient dosing of chlorine and various additives.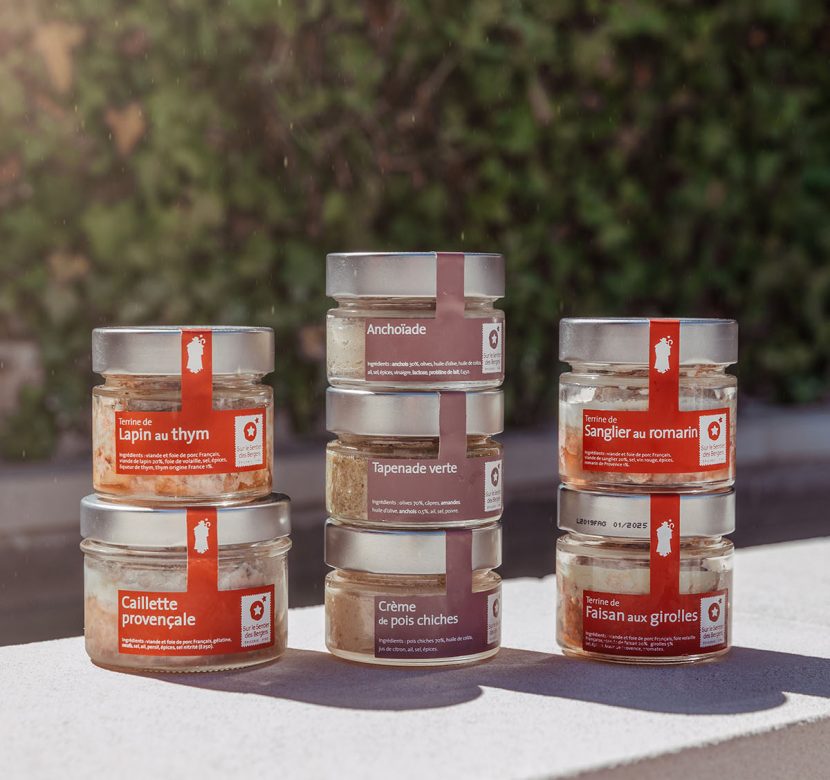 Priority to local products and services
Since its creation, the Mas des Romarins has always given priority to local products.
In its day-to-day management, the establishment gives priority to companies from the Vaucluse and more particularly from the Luberon and, as far as possible, uses local materials for its infrastructures.
Our customers benefit from local and organic products for breakfast and snacks, thanks to our partnerships with local producers.
The Mas des Romarins also develops partnerships with nearby service providers, and employs local staff as a priority.
Various actions are organised to raise awareness among our clientele about good practices in sustainable development and sustainable tourism: Outdoor activities on ecological themes (fauna, flora...) are proposed in order to pass on messages on the protection and respect of the environment via our local partner: OT Luberon Monts de Vaucluse. Waste management is an essential step in preserving our environment. Signs and a welcome booklet are available to our customers.
Ecotourism rhymes with ecology. At the Mas des Romarins, environmental protection is based on everyday actions.
A strict waste management system is applied throughout the establishment, through selective sorting, recycling and composting.
Water and energy wastage is limited thanks to water savers, dual-flow toilets and low-energy light bulbs.
We use dry steam for disinfection and cleaning, and we do not use any chemical or phytosanitary products for the exterior maintenance of our estate.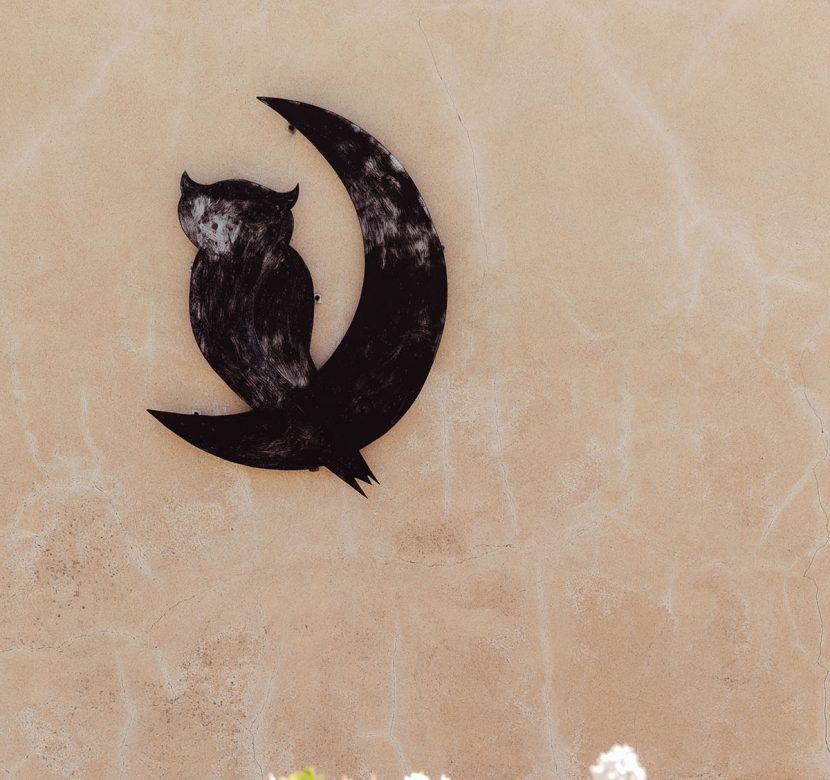 Our commitment to ecology and the preservation of nature in the Vaucluse and more particularly in the Luberon allows us to consider obtaining the European Ecolabel for Eco-responsible Tourist Accommodation Services. This distinction rewards the efforts made by the sites to reduce their impact on the environment and work towards sustainable tourism. Among the criteria taken into account are the reduction of water and energy consumption, as well as the use of renewable energies, selective sorting, ecologically friendly cleaning products, etc.