Our Luberon hotel welcomes you
Succumb to the charm of the Luberon!
The Luberon, which straddles the departments of Vaucluse and Alpes-de-Haute-Provence, is above all a mountainous massif whose highest point is the Mourre Nègre at an altitude of 1125 m. It is divided into two mountains, the Grand Luberon and the Petit Luberon. Emblematic place of Provence with its natural park of 180 000 hectares, the Luberon is a dream destination known throughout the world. Thanks to the presence of its villages of character, its castles and historical monuments, its vineyards, its festivals, its artists, it attracts many tourists who love gastronomy, natural spaces and cultural visits.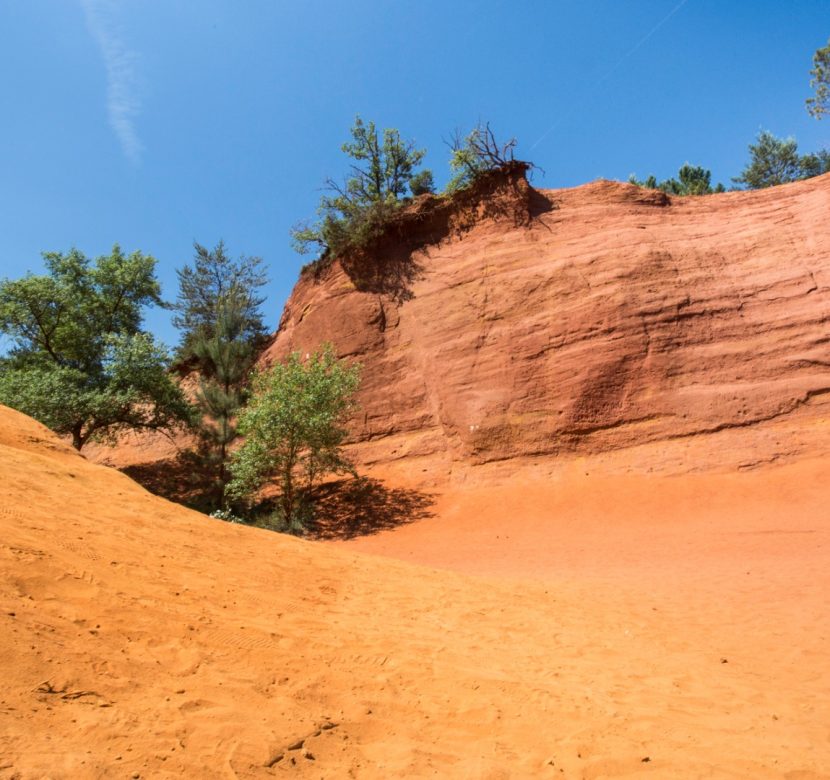 The treasures of Provence all year round
All seasons are beautiful in the Luberon, but if you want to avoid the crowds and the heat, nothing beats the colours of spring and autumn. In spring, the softly coloured blossoming trees contrast gently with the light grey of the rocks and stone walls. In autumn, the sumptuous landscapes offer a cameo of red, yellow and scarlet in the vineyards and forests.
The Luberon is also a Mecca for cyclists, hikers, horseback riders, climbers, white water sports enthusiasts and families looking for activities: adventure trails in the forest or a visit to the Colorado Provençal in Rustrel, walks along the paths and marked trails to discover the sumptuous landscapes, the abundant flora and varied fauna.
After your beautiful escapes in the Luberon, our charming hotel with swimming pool is the perfect place to rest, to meet around a glass and to share your impressions in the decor of the village of Gordes.